We gave our website some much needed TLC recently and we're pleased to tell you more about it.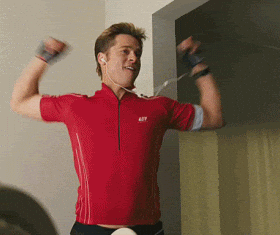 Out with the old
We really felt that our website was stuck in the early 2010's and required a much needed facelift to really showcase our business to the world. The old website was very generic in nature with a lot of bland corporate looking imagery and hardly any standout visuals.
With the new decade around the corner we realised that if we want to turn a new chapter in our business that we needed to start with a new digital home which is the core presence for most, if not all modern day businesses.
In with the new
With the new website we wanted to put our industry focus front and centre on the home page and to elaborate on our broad services and vast track record of projects in other pages.
The oil and gas market isn't exactly high on most peoples list of the most exciting of industries so with that in mind we wanted to really emphasise the approachability of our website with a all new user friendly experience consisting of vibrant colours, graphics and navigation.
Across our other pages like 'About', 'Partners' and 'Projects' we wanted to draw out the content and present it in an engaging and interactive way that will hopefully standout from other competitive businesses and their respective websites. We also now have a blog (where you're reading this) which is a great tool for sharing our latest news and thoughts.
"We wanted a website that captured our values and that showcased our proven experience and unique offering to the market."

- Dr. Mohammed Al-Obaydee (Yall Elite Digital Marketing Manager)
2020 Vision
As we turn over the page to a new decade, we feel that we've put our best foot forward for an iconic new year and decade ahead that will surely present its own challenges and hurdles.
We feel that with this new website and our ambitious plans for the future, we have a great foundation for raising our standards and realising our potential as a company in the new year and beyond.